Brazil's central bank raised the rate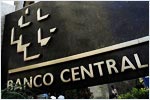 The Brazilian economy has once again disappointed analysts in the I quarter of 2013 Incentives of President Dilma Rousseff could not help producers and consumers, fearful of rising inflation, have been slow to spend their money. 
Even record yields of corn and soybean crops and investment recovery have failed to correct the situation, as a result, GDP grew by only 0.6%. Analysts had expected a more significant increase of 0.9%.
And the Brazilian currency and the country's stock market fell sharply as the expectation that the third consecutive year, the economy continues to stagnate, continue to grow.
Meanwhile, the Central Bank of Brazil continues to struggle with inflation and decided to increase the rate from 7.5% to 8%. Traders were very surprised by this decision, as most of them are expected tightening of monetary policy will not be as substantial – only 0.25%.
The President Rousseff has already taken a number of measures to the largest economy in Latin America showed a steady growth rate. To do this, she said, for example, has repeatedly lowered taxes, but so far it does not work.
In general, the problems of Brazil are part of the global crisis, as in other major emerging markets, including Mexico, India and China are also experiencing a slowdown.